Our Available Miniature Schnauzers

Saving the life of one dog isn't going to change the world,
but saving one dog's life will change the world for that dog.

Don't forget to sign our Guestbook so we know you visited us
Feel free to contact the foster parent listed in the rescue's bio for more information about that dog, BUT the FIRST step to any adoption is the completion and submission of our online application. Please CLICK HERE to complete our application to adopt.
Most of the time, the adoption fee an adopter pays does not cover the cost of the medical care these little ones need when we get them. Most need to be spayed or neutered, updated on all of their shots, and tested for heartworm. Some are sick due to improper care and need to be on medication or have other surgeries, which can be very costly. Thanks to your generosity, we can save another life and get him or her placed in a loving environment. To Sponsor a Rescue please click on the PayPal Button beneath the Rescue you wish to sponsor. It will take you to the PayPal log-in screen. The dog's name is filled in for you and you can complete the amount you wish to donate to help us out. Thank you in advance for your thoughtfulness and commitment to rescue.
Sponsor A Rescue
Special Needs Dogs Have Love to Give, Too.

Meet Rusty
aka Vinnie
UPDATE: Vinnie passed away in early August 2012. We extend our sympathies to Laura on her loss and accolades to her for giving Vinnie an awesome life with great quality, caring, and much love. God speed little one.


Vinny was one of our rescues. Although Vinny has already been adopted, we are posting him on this page as a representive of all Special Needs Dogs out there. Even a Special Needs Dog deserves a forever home, and even a Special Needs Dog can provide lots, and lots of love to his/her people.

This is a testimonial letter we received from the adoptee of Vinny.

Hi Nancy,

I think we have written back and forth before about his health issues with diabetes and his eyes. Just to update you, he has had diabetes for a couple years now. He is doing very well, with the exception of his eyes. Anyway what happened is, he got cataracts and within about a month of that I took him down to Ohio State Veterinary College. Unfortunately, they said he was not a good candidate for surgery, so at that time I was just given drops for his eyes. In a few months when we went for a re-check his eyes had gotten worse and they recommended completely removing them. They were bright red and looked swollen to me and basically were so inflamed that they were probably hurting him. It was a hard decision to make since I knew I would miss looking into his beautiful eyes, but we went ahead for his sake and took out both eyes. He was already blind, so it didn't really matter. Now he is doing just perfect. He gets around the house and yard, and in and out of the doggie door so well no one would know that he can't see. He has extreme sensitivity outside when we our on our walks to miss obstacles and change course so easily and is keyed to my voice so well all I have to do is say whoa and he shifts his direction.

What I wanted everyone to know is that a blind dog that has to get shots twice a day is really no problem at all. He is very easy to take care of and not seeing has not changed his personality. He still will play and wrestle with the other dogs and comes gets his loving when needed. Only thing he can't do is jump up and down from the couch or bed and yet he has done that once in a thunderstorm when he wanted down. Everything has worked out pretty good...except for my credit card of course. The operation was about $1000.00.

Hope everything is going well for the rescue group.
Take care,
Laura J.

Interested in one of them?


Tucker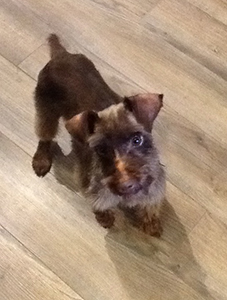 HAVA---Hava's name means Life!! And this little girl is full of life! She is also full of big dog personality in a small dog body. She is happy, loves attention, and gives oodles of kisses in return. She livens up the room when she enters and brings with her a joy of living and happiness unique to the Schnauzer breed. But Hava is a terrier, as all Schnauzers are, and she needs a Schnauzer smart person that can handle big dog personality. She is looking for a quiet home without a lot of company and no children, and with a fenced yard.

She must be an only dog. She is up to date, spayed, microchipped, and looking for a forever home.

If you think it might be your's, contact her foster mom, Nancy at kismet1@fuse.net in Cincinnati, OH. or the first step to any adoption is to complete the online application to adopt by clicking here.

Hava is waiting!
Hava
Support Hava by clicking
on the PayPal Button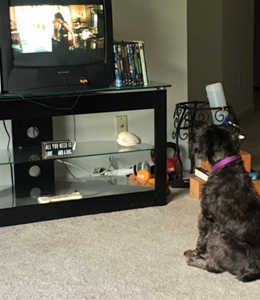 Tucker--now he's a special boy! Just look at him! This fella loves life and loves to sit and talk with you about all you've seen and what he's done! Sweet natured and well mannered, Tucker is an older gentleman. He was displaced when his owner could no longer take care of him. Tucker is an SFRA alum--adopted from us as a young whippersnapper about ten years ago. Today, he is about twelve years old, distinguished, happy, and frisky. Tucker asks for nothing and has all the love in the world to give. Yes, he's a senior and available for a seniors discount, but he's so perfect for any age family. He's hoping you'll give him the chance to show you how special living with a senior pet is.

Tucker is special needs--he has megesophagus. BUT....in his case, this is easily managed by keeping his water in a water bottle hanging in his crate or easily accessible, and feeding his food from an elevated position--from either a raised dish or just place his bowl on a stack of books!

To learn more about Tucker, complete the online application to adopt found at sfra.net or contact his foster mom, Lisa M., in northern KY at lamauthe@earthlink.net or complete the application to adopt [Click Here] -- the first step in any adoption.
Support Tucker by clicking
on the PayPal Button


Bella
Bella is just that....Bella. What an awesome doggie--she's the happiest little thing and love, love, loves to snuggle with you. Bella is approximately six years old and comes to SFRA because she had been given to an elderly person who was unable to take care of her. Bella is lively and loves to run the yard for squirrel duty and just for the fun of running! She is up to date on her vaccinations, spayed, heartworm negative and on preventative, microchipped, and just looking for a home of her own. She will need a home with a fenced yard and older children -- she is a door-darter and runner, so we want to eliminate as many of those opportunities as possible.

If you're interested you can complete the online application to adopt email foster mom, Susan, at saveaschnauzer@yahoo.com for more information.
Support Bella by clicking
on the PayPal Button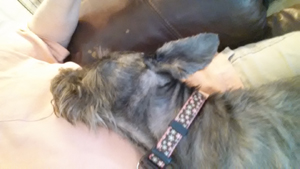 Sweetie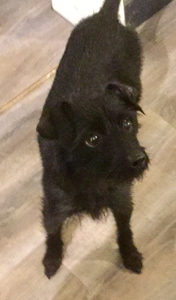 SWEETIE! And a sweetheart she is! This young Schnauzer mix gal is a little shy at first meeting but quickly warms up. Once she does, she is non-stop, playful, and her tail is a blur it is wagging so fast! Are you looking for a little girl that loves her toys and is just happy, happy, happy?

Then Sweetie is your gal. To learn more, contact Nancy, Sweetie's foster mom in Cincinnati, OH, at kismet1@fuse.net.

You can read more about the geographic area we service and some of our adoption policies and procedures by visiting our application page. There you will also find our online application to adopt, which is the first step to any adoption.
Support Sweetie by clicking
on the PayPal Button
Support Zoey by clicking
on the PayPal Button
Hi everyone, I'm Zoey!!!

I'm a really fun girl! I like to play and go for walks. My foster mom says I'm perfect in the house and I know how to go outside to potty! The truth is I have always been a very good girl and loved my former home, but they were unable to keep me due to life changes. So, here I am in a foster home looking for a forever home. I love everyone I meet, even if I bark at them first....hey, I'm a Schnauzer and that's what Schnauzers do!! I'm waiting for a new family to love me the rest of my life and I promise I will love you too!!

Zoey is 9 years old, but age is just a number to her. She is very active and will need a owner who can give her daily exercise. Whether that is by walking or playing in her yard, obedience training, etc. Zoey is housebroken and crate trained. She has been spayed, microchipped, and is current on her vaccinations.

If you think Zoey could be your new family member, please complete the online application by clicking here. There you can also read about some of adoption procedures and guidelines, as well as the geographic area we adopt to. Zoey is being fostered by Lisa G. in Columbus, OH. You can ask her questions at lisa_k_gray@yahoo.com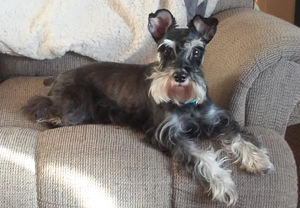 Zoey