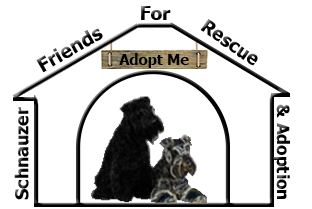 A Non-Profit 501(c)(3) Organization
Copyright © 2008-2015 All Rights Reserved

SFRA is a 501(c)(3) Non-Profit Organization
and is NOT associated with any other
Cincinnati-based rescue organization.




Website developed and maintained by
Website to the Rescue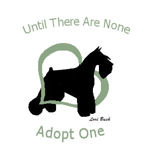 Use GoodSearch for your internet searching, and you are automatically raising money for our Organization.
(Click Below)

Contribute to our Organization
with a donation of any size
(Click Below)
Our Available Miniature Schnauzers

Saving the life of one dog isn't going to change the world,
but saving one dog's life will change the world for that dog.

Don't forget to sign our Guestbook so we know you visited us
Feel free to contact the foster parent listed in the rescue's bio for more information about that dog, BUT the FIRST step to any adoption is the completion and submission of our online application. Please CLICK HERE to complete our application to adopt.
Most of the time, the adoption fee an adopter pays does not cover the cost of the medical care these little ones need when we get them. Most need to be spayed or neutered, updated on all of their shots, and tested for heartworm. Some are sick due to improper care and need to be on medication or have other surgeries, which can be very costly. Thanks to your generosity, we can save another life and get him or her placed in a loving environment. To Sponsor a Rescue please click on the PayPal Button beneath the Rescue you wish to sponsor. It will take you to the PayPal log-in screen. The dog's name is filled in for you and you can complete the amount you wish to donate to help us out. Thank you in advance for your thoughtfulness and commitment to rescue.
Sponsor A Rescue
Special Needs Dogs Have Love to Give, Too.

Meet Rusty
aka Vinnie
UPDATE: Vinnie passed away in early August 2012. We extend our sympathies to Laura on her loss and accolades to her for giving Vinnie an awesome life with great quality, caring, and much love. God speed little one.


Vinny was one of our rescues. Although Vinny has already been adopted, we are posting him on this page as a representive of all Special Needs Dogs out there. Even a Special Needs Dog deserves a forever home, and even a Special Needs Dog can provide lots, and lots of love to his/her people.

This is a testimonial letter we received from the adoptee of Vinny.

Hi Nancy,

I think we have written back and forth before about his health issues with diabetes and his eyes. Just to update you, he has had diabetes for a couple years now. He is doing very well, with the exception of his eyes. Anyway what happened is, he got cataracts and within about a month of that I took him down to Ohio State Veterinary College. Unfortunately, they said he was not a good candidate for surgery, so at that time I was just given drops for his eyes. In a few months when we went for a re-check his eyes had gotten worse and they recommended completely removing them. They were bright red and looked swollen to me and basically were so inflamed that they were probably hurting him. It was a hard decision to make since I knew I would miss looking into his beautiful eyes, but we went ahead for his sake and took out both eyes. He was already blind, so it didn't really matter. Now he is doing just perfect. He gets around the house and yard, and in and out of the doggie door so well no one would know that he can't see. He has extreme sensitivity outside when we our on our walks to miss obstacles and change course so easily and is keyed to my voice so well all I have to do is say whoa and he shifts his direction.

What I wanted everyone to know is that a blind dog that has to get shots twice a day is really no problem at all. He is very easy to take care of and not seeing has not changed his personality. He still will play and wrestle with the other dogs and comes gets his loving when needed. Only thing he can't do is jump up and down from the couch or bed and yet he has done that once in a thunderstorm when he wanted down. Everything has worked out pretty good...except for my credit card of course. The operation was about $1000.00.

Hope everything is going well for the rescue group.
Take care,
Laura J.

Interested in one of them?

UPDATE ON DAISY DUKE: It's the first week of October and Daisy has visited the vets and been allergy tested. Poor baby, no wonder she was to itchy--she has several allergies. BUT, the good news is the doggie dermatologist feels she can be helped with regular allergy shots. Just like people doctors help their patients with allergy shots!! These are simple to give at home and once she is on maintenance, Daisy will only need them once every couple of weeks. Such a small price to pay to no longer be an itchy dog!!!! Daisy is just beginning to look for her forever home now that we know what kind of treatments she needs for her allergies. Read more below and see how to adopt Daisy Duke!!!

+++++++++++++++++++++++++++++++++++++++++++++

Say hello to Daisy Duke!!! Isn't she a sweet-pie, cutie little darlin'? Daisy is a liver-colored Miniature Schnauzer. She is so sweet and laid back and is doing very well with her doggy foster brothers and kitty foster siblings, too. Every so often, you will see Daisy and one of her foster brothers race romping through the house in play. Daisy is having some allergy problems, like many Schnauzers in the summer, and we are vetting her to get her some relief. Daisy is taking medication to control her allergies and give her some relief. Right now, the medication she is on runs about $90 per month. We hope to be able to reduce this dosing at some point to about half of that. She may need further evaluation in the future, perhaps allergy testing and regular immunotherapy shots, but she is feeling so much better.

If interested in learning more about SFRA's adoption policies and coverage area, please check out our online application to adopt.

UPDATE:::::: We have worked diligently with our vets and little Daisy to get her some relief but we've not had the results we had hoped for. We are placing Daisy on medical hold for right now so that we can allergy test her and design a new plan of treatment so she can get even more relief than we've been able to give her up to this point. The testing and treatments are expensive and SFRA sincerely needs your help in curbing some of these expenses. Please help Daisy by donating to us at the address found on our Ways to Help page on our website, by emailing kismet1@fuse.net for the address to snail mail donations to or our PayPal direct address. Daisy is the sweetest thing ever and will so appreciate a life that does not involve incessant scratching and skin problems caused by allergies--your donation can help us achieve that for Daisy.

SFRA is a 501c3 non-profit since 1996. We depend solely upon donations from the public to continue in our mission to rescue homeless Miniature Schnauzers, rehabilitate them, and place them into loving forever homes. If you cannot foster or adopt but would like to contribute to our cause, please visit our Ways to Help page for ways to donate (goods, services, snail mail addy for checks) or contribute through PayPal below All contributions are tax deductible and greatly appreciated by the dogs we help.
Daisy Duke

Now just look at that pic and tell me Margo is not absolutely, 100%, undeniably the most adorable thing you've seen lately!! And a personality to match--the sweetest, most easy-going little girl you could hope to meet. Margo is a young girl--she turned 2 years old in September. Through no fault of her own, she is looking for that one special home that will love her and care for her and let her love her new family with all her heart in return. We are unsure of what breed of dog Margo is mixed with, but she does have a coat that we have left longer (about 2 inches long). She does shed just the tiniest bit--a combing through once or twice a week will be all the maintenance she needs. She is so sweet and just wants to be talked to and loved on.

She is up to date on her vaccinations heartworm negative and on preventative, microchipped, housetrained and is ready to bring her leash and collar to your home.
Margo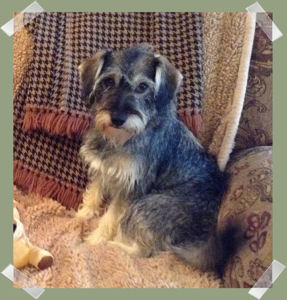 This handsome boy is Scotty. Scotty told me the other day he is all confused. It seems that he's happy with his foster parents, but he is trying to figure out why no one has adopted him yet and given him that forever home he really wants. He 5 years old and ever so lovable. He is happy hanging out at the house with the family or just relaxing on your lap. He knows some basic obedience and his foster mom says he is the perfect house guest!!! He would be the perfect companion for empty nesters. He will keep your lap warm and make you smile all day long. If you are looking for a wonderful companion Scotty is your boy!!! Scotty can be selective about the dogs he likes, so perhaps he is happiest as the only dog---he knows that way he can get all the cuddles. No children, please. He does shed just the slightest since he is a mix (we aren't sure with what, but he sure is a cutie pie). Scotty is current on all his vaccinations. He is neutered, microchipped, and is on heartworm and flea preventive. He's ready to bring his toys and settle on your couch!!

If you want to learn more, contact Scotty's foster mom, Nancy in Cincinnati, OH at kismet1@fuse.net or click here to complete the online application to adopt, the first step to taking Scotty home with you forever!
Scotty
Support Scottie by clicking
on the PayPal Button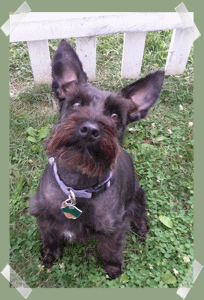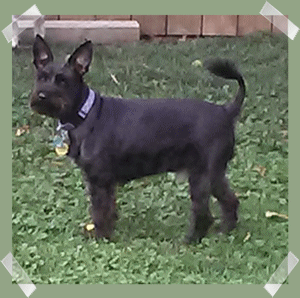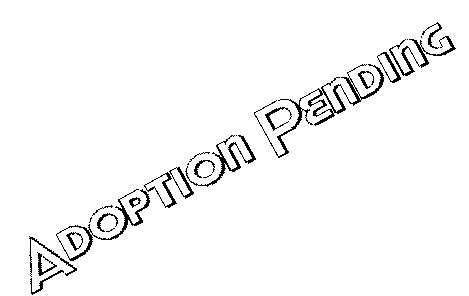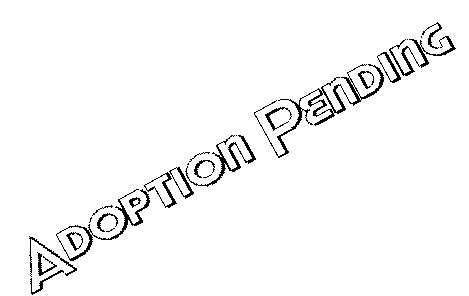 Say Hello to Minnie. Minnie is the sweetest little girl that her foster mom has met in a long time!!. She loves to be with her people, we're pretty sure she is the definition of lap dog. Minnie can be a little shy when she first meets you, but within in minutes she is on your lap giving kisses, and letting you know how much she loves you!!! Minnie has been very good learning to live inside a house and was easy to housebreak. Minnie is approximately 6 years old, microchipped, spayed, and has had all her shots, is on heartworm preventative. Minnie is now ready to look for her forever home--that one lap to claim as her's from now on. She is looking for someone who is home most of the time as she has a tad of separation anxiety and likes the company. Perhaps a retiree with lots of love and a lap for this sweetie?

If you want to know more about her, email her foster mom, Susan in Lexington, KY at saveaschnauzer@yahoo.com or Click Here to complete our online application to adopt (the first step in adopting your new SFRA companion).

Minnie had a trip to the vet and she had two HUGE bladder stones. Surgery went well, and Minnie recovered nicely. In the future, she will need to be checked regularly for UTI's and fed a good quality food to prevent the return of those nasty old bladder stones.

Minnie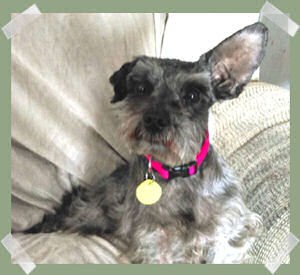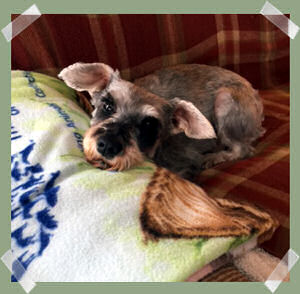 Well how about this little cutie pie? Twizzler is about six years old, but she is really feeling her inner puppy. She is having a blast in her foster home but does continue to check her email every day for a potential forever home. She gets along with her foster doggies and kitties, although she says she would be just as happy with private laptime with foster Mom and Dad! She enjoys cuddling and having sweet conversations with her people. Not a big outside dog, Twizzler pretty much likes her human to take her out and stay close by while she does her business and then she will trot back into the house. She is learning a few commands and working very hard on housebreaking. Twizzler is an awesome sweetheart who has made great progress since coming into rescue. She is looking for adopters who understand that she's never had the soft life before and doesn't always know the proper way to do something. Her new mom and dad need to be willing to work with Twizzler to show her how a Schnauzer's life should be and to help her become the great little girl we know she is.

If you would enjoy a vivacious and happy puppy-like dog that is a little older, then maybe you'd like to learn more about Twizzler and if she's the right dog for you. Twizzler is in Cincinnati and her potential adopters must be willing to come to Cincinnati to complete her adoption. Contact Susan at saveaschnauzer@yahoo.com for more info OR the first step to any adoption is to complete the online application to adopt by clicking here.
Twizzler
Support Twizzler by clicking
on the PayPal Button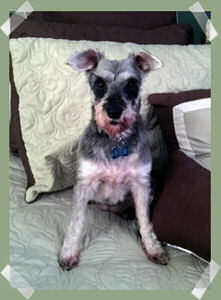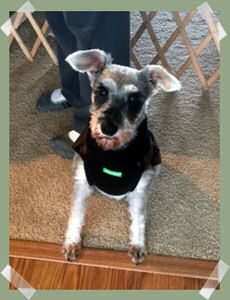 Why hello there! My name is Ajax. They call me Jax for short! I am a seven year old little comedian. I love attention and want so much to have my very own home again. SFRA brought me to my foster family in Columbus, OH from a shelter in Central Kentucky. I'm working very hard on being a good boy so I can have a forever home and give lots of lovin's to everyone. My foster mom calls me Growly Gus because I growl at you just the way a little kitty purrs. I will love all over you and growl to tell you how good it feels and how much I like you petting me and loving on me!

I am up to date on all of my vaccinations, neutered, heartworm negative and on preventative, microchipped, and just full of Schnauzer antics.

Ajax
Well, now am't I cute? Huh? What's that? Yes ma'am.....Foster mom says to find a great home, I have to use correct English....so....AREN'T I CUTE? Is that ok, mom?

My name is Tinker and I came to SFRA from a shelter with two other sweetie pies. I am about six years old and just a love bug. In fact, I love giving kisses better than just about anything. I can be a bossy britches with some of my foster doggies, so Foster Mom says perhaps it's best if I have doggie brothers or sisters they be really laid back. I have been working hard on my crate training and housebreaking--in fact, if you keep me on a schedule, I'm really good at that housebreaking thing. I would love a fenced yard but please no small children--Foster Mom says I like to jump up on them waaaay too much. I am spayed, up to date on all of my vaccinations, on flea and heartworm preventive, and microchipped. All I need is that one person to want to love me as much as I will love them. Is that you?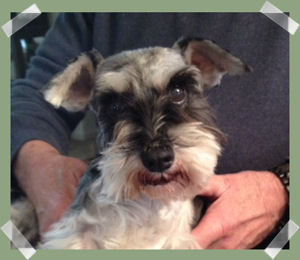 Tinker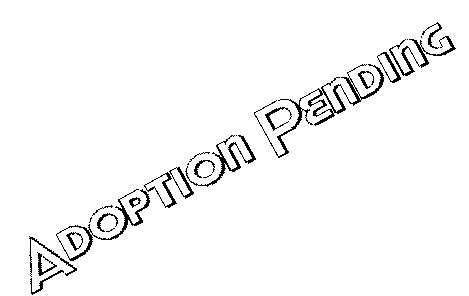 Do they get much cuter than this? This sweet little girl is Maggie. Maggie is a 2 year old black and silver girl that is a little shy when she first meets you, but she warms up quickly! She gets along well with other dogs, but because of her Schnauzer prey drive we recommend a house without cats!! Maggie is around 14 lbs. and would do best with older children (12+ years old) that are old enough to handle her small body safely!!

Maggie has been spayed and is heart worm negative. She is current on all vacinations, and is on flea and heartworm preventive. Maggie is crate trained and is also housebroken!!!
Maggie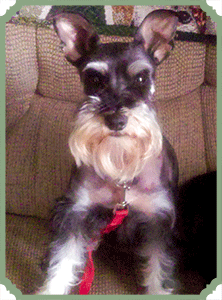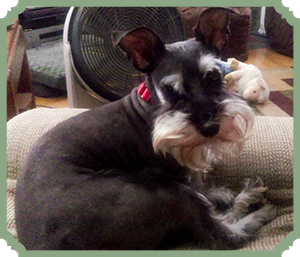 Meet Sweet Tessa. Tessa is a 14 month old black and silver Schnauzer who is sweet, spunky, and full of energy. She is great with everyone she meets and she gets along great with the resident Schnauzers in her foster home. She loves attention and wants to be with her humans as much as possible. She enjoys her evening walks, cuddling with the first lap she can find, and playing with her toys. When Tessa isn't playing and being curious, she is up in your lap looking for affection. She is affectionate, smart, alert, and will steal your heart in a second.

Tessa is housebroken and crate trained. She does need to work on her commands, such as sit, stay, etc., but she is making progress and will do well with a family that will take time to train her. Tessa will do best in a home with a secure fenced in yard, humans who are Schnauzer savvy and will help not only with her training but also with daily exercise to help her release some of that puppy energy. She is going to make an excellent family member for the right family.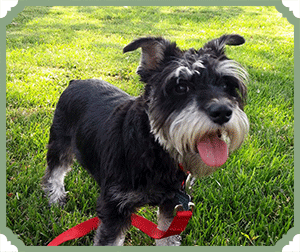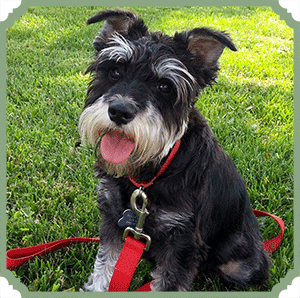 Tessa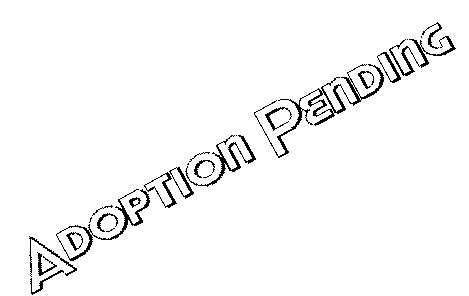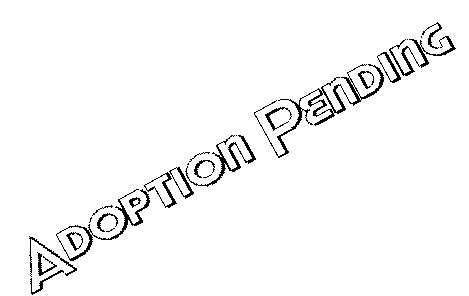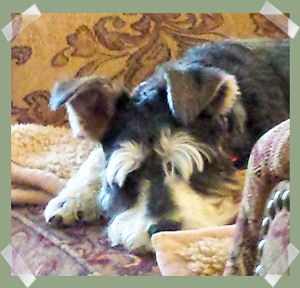 Maxx