Who We Are
Schnauzer Friends for Rescue and Adoption is an all-volunteer, non-profit
501(c)(3) organization of Miniature Schnauzer lovers that began saving lives by
working with shelters and stray animal population reduction through spay/neuter
programs in 1996. Beginning with only a few admirers of the breed and taking in
a few rescues at a time, SFRA has remained steadfast in its commitment over
the years to save as many lives as possible and to spread the word of the
emotional fulfillment in adoption and the joys of the Miniature Schnauzer breed.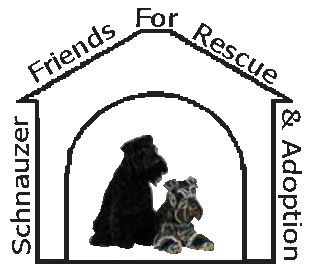 A Non-Profit 501(c)(3) Organization
Copyright © 2008-2014 All Rights Reserved

SFRA is a 501(c)(3) Non-Profit Organization
and is NOT associated with any other
Cincinnati-based rescue organization.




Website developed and maintained by
Website to the Rescue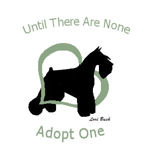 Use GoodSearch for your internet searching, and you are automatically raising money for our Organization.
(Click Below)

Contribute to our Organization
with a donation of any size
(Click Below)
Our Donors….our Lifeblood

SFRA survives solely on public donations that reflect your belief in and support of our efforts to rescue and rehabilitate homeless Miniature Schnauzers.

Your generous contributions and attendance at our Midwest SchnauzerFest fundraiser pay the veterinary bills and purchase food and supplies throughout the year that keeps us going. Contributions may be made by check to SFRA
(click here for address)
, PayPal, or through Network for Good.org.